I have been irritable all day. This morning I saw road rage where it probably didn't exist, I dropped a bag of apples at the grocery store and was sure it was someone else's fault, I was suddenly no longer amused by the radio coverage of the political scene, but enraged. Random thoughts of violence are roaming my mind like predators. Where is my usual tolerant, easy-going self?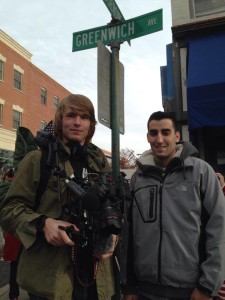 I believe I was kidnapped by a rough cut documentary I saw last night. "Once a Marine" is a brilliant one-man creation by Stephen Canty, a veteran of the Afghan war. Having enlisted when he was 17 and serving two deployments, he found himself back home, like so many veterans – past and present, and future, I'm afraid – depressed, angry, confused, and misunderstood.
In an effort to understand himself and what had happened to him, he toured the country visiting and interviewing guys he had served with. These interviews are the centerpiece of the film, along with footage shot during firefights by fellow Marines.  Canty lets the vets speak for themselves, and because he is the one interviewing them, drinking beer with them, reminiscing with them, they are remarkably honest. To see these trained "warriors" struggling to find words to describe the current battle they are waging as returning vets was so moving. Whether or not they found the right words, their courage, their vulnerability, their determination to communicate said it all.
Read More