There is actually so much to talk about at this moment – presidential contest, race relations, gun violence, natural disasters, homeless refugees worldwide – that I am paralyzed. I just can't go there.
And so I am going to look to the upcoming holiday, Labor Day, and say something in praise of laborers, something that I have been meaning to say for a long time. "I love bureaucrats."  I'm not saying that I love them all. The ones who give the word "bureaucrat" a bad name are running Tupperware businesses out of their desk drawer, playing hours of Candy Crush or Words with Friends on their smart phones, shopping for a pop up tent or a set of golf clubs online, or just putting in time waiting for retirement.
But the ones I want to talk about are true civil servants, committed, even passionate about being that critical link between government and citizens. They could be working elsewhere, in an office with a window even, making more money, receiving more admiration, but because they care and believe in the system they are squirreled away in a cubicle, doing their best for the rest of us. They are committed to making government run smoothly and efficiently. They know they are tiny cogs in a huge machine, but they also know that every cog is critical, every cog is connected to other cogs, and the whole depends on these well-oiled parts humming along.
In my more than 25 years as a public policy mediator, I have run into a ton of bureaucrats, many of them outstanding and dedicated. I want to introduce you to three of them.

Yolynda Begay grew up on the Navajo Reservation in Arizona. I first met her when she was a graduate student in planning at the University of New Mexico and working as an intern for the Forest Service. She was interested in learning how to facilitate, with the goal of helping the agency and tribal people understand each other better. I mentored her over the years, and she is now the Tribal Liaison for Region 3 of the Forest Service, encompassing New Mexico and Arizona and dozens of tribes. I wouldn't be surprised if she is Washington, DC, someday soon, having an even wider impact. Yolynda is able to maintain her Native identity, practice her culture, and perform as a professional for the Forest Service. She is criticized by some in Indian Country who feel that being a tribal member on the federal payroll she is selling out. She knows better; she knows there is a critical role in building that bridge between tribes and the federal government and she is doing a brilliant job.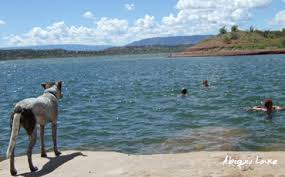 Colonel Mike DeBow is one of my heroes. Many years ago he served as head of the Albuquerque Division for the Army Corps of Engineers and was responsible for recreation safety at Abiquiu Reservoir in Northern New Mexico. He proposed to condemn land around the reservoir and build boat ramps, picnic spots, etc. The traditional Hispanic community was irate and the community meetings that I facilitated for the Colonel were explosive. The federal government had abused local landowners and ranchers for decades, locals said, and this was the last straw. The Colonel had the authority to condemn the land, but he chose to listen night after night to heart-wrenching testimony about the cultural and economic value of that land. And he really listened. He set his proposal aside and sat down with the community leaders and crafted a solution that satisfied his legal needs and their survival needs. He cared deeply about his responsibility as a bureaucrat, but in that definition of bureaucrat he included a responsibility to learn from those on the ground and find a way to work together.
Elissa Tonkin is with EPA in Boston. She saw her agency too often at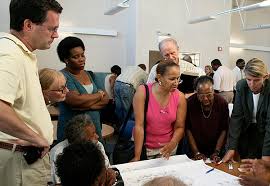 odds with the communities they were supposed to protect and the companies with whom they needed to negotiate. In her quiet, but powerful way she worked to shift EPA's priorities and approach. She carved out a niche for herself and became a one-person conflict resolution and facilitation department, representing her agency in a new collaborative role. In time, Ellie's shop has grown into a cadre of other professionals, making her region a leader in community relations and conflict resolution. Thanks to Ellie, EPA Region 1 has the capacity to respond to community needs, build relationships with community leaders, and avert conflicts. She is smart, funny and a great bureaucrat, the best sense of the word.
Ellie kindly wrote a review of my book on mediation. She commented on my use of the term "bureaucrat" in the book, fearing that it had a derogatory feel to it. She would have preferred "civil servant," she said. I hope this post does a little to redeem the word "bureaucrat."
So, Ellie, Yolynda, and Colonel DeBow — bureaucrats or civil servants — thank you for serving us all so well.  And, Happy Labor Day.