Are there certain personalities that you just can't stand? For me it's a righteous, haranguing fanatic who is not interested in any other point of view and unwilling to even entertain the thought that he or she might not be right. I run into these people occasionally in my work as a facilitator. They are strident and angry. They insist on speaking first and frequently. They ignore everyone else in the room while pretending to ask a question which is really a thinly-veiled attack of some kind. They have no sensitivity and no awareness. I picture them going home and kicking their cat and slamming the refrigerator door.
So, you can imagine my horror when I found myself being one of those people. Here is my confession.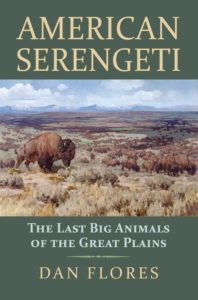 I was at a book launch for a friend who has written "American Serengeti: The Last Big Animals of the Great Plains." It is a fine and important book about the destruction by frontiersmen, traders, hunters and recreators of huge numbers of bison, pronghorn antelope, grizzlies, grey wolves, wild horses and more on the North American Continent. I found myself sinking into a depression as I heard the facts, the statistics and the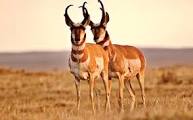 anecdotes about this extinction of hundreds of thousands of beautiful and thriving animals. I grieved for them and my anger at the cruel history grew.
When it was time for questions, my hand shot up, almost without my willing it, like Dr. Strangelove.  Dan Flores the author called on me, with a smile. I stood up and said in a strident and angry voice "Do you see any possible justification for zoos?" I paused a couple of seconds and added "Because I don't!" and sat down with a plop.
Dan was taken back, I'm sure, and turned to his wife who was with him on the stage. "Maybe Sarah would like to comment on that. Her former in-laws were managers of zoos." She was gracious in her answer, explaining the value of exposing people to animals they would never have a chance to see, and perhaps enlightening them about the importance of preserving these exotic species.
By that time I was asking myself what on earth had got into me. This was not like me at all. I had behaved exactly like those participants at highly-charged meetings whom I detest. Then I realized that I was angry and depressed, on the verge of tears in fact, and the result was that my normal filters and controls had failed me. I had lashed out, trying to defend the animals held captive, knowing I couldn't change history and restore that lost landscape.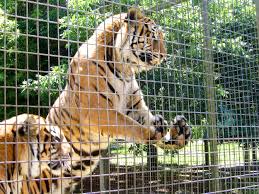 I have never liked zoos and consider them a prison for animals who have done nothing wrong. At the book launch, if I had wanted to raise the subject of zoos, I could have provided a segue and asked Dan if, given the near extinction of some species today, he thought that there was a place for zoos in our culture. Was that a viable alternative for preserving a species, to capture a member and put it in a zoo, I could have asked? See how nice that sounds? Very grownup, very logical, very diplomatic. But that person was long gone, and all that was left was an angry and righteous person, full of sadness.
My apologies to Dan and Sarah.