"I believe the best decisions are made with the right people, at the right time, in the right format, and I am pleased to be part of that process."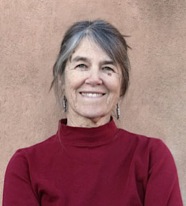 Since the late 1980s I have been a practicing mediator, facilitator, consultant and trainer. My focus has been natural resources and public policy disputes, and clients have included federal, state and local agencies, tribal governments and communities, public interest organizations and industry. The subject of the disputes has been wide-ranging, from water rights and air quality to mine reclamation and endangered species protection. With a strong background in Indian country, many of my cases involve tribal interests and parties.
I have mediated high-level federal disputes, facilitated public meetings of 400, trained EPA staff in "Dealing with Difficult People," and offered cross-cultural alliance building workshops with Hispanic and Native colleagues.
I consider myself very lucky to have found a career that fits my background, skills and personality so perfectly.
Below are examples of my work:
Department of the Interior Tribal Consultation Policy:  I mediated the development of the Department of Interior's Tribal Consultation Policy, the overarching policy for all bureaus and offices within DOI.  To develop the policy in a truly collaborative way, we created a DOI Tribal Consultation Team of 24 tribal leaders and 26 DOI program managers. For two years I served this group as mediator, consultant, manager, and documenter. In 2011 the group reached consensus and in December of that year the Secretary of the Interior signed a Secretarial Order implementing the new policy.
Negotiated Rulemaking:  The Federal Aviation Administration and the National Park Service are jointly responsible for aircraft over the Grand Canyon. The issue of overflight noise from air tours and other aircraft had been bogged down in court and congress for decades, as environmental and business interests battled each other. In an attempt to break the deadlock and develop regulations for aircraft over Grand Canyon, the two agencies brought together all the interests – recreation, environmental, tribal, business, wildlife, archaeology – and formed the Grand Canyon Working Group, to develop regulations for aircraft over the canyon. I worked with this group for three years to create a set of recommendations for the agencies.
Cross-cultural Alliance Building:  Why do traditional land-based communities in the West often identify environmentalists as enemy number one? Although they may share common goals – preservation of natural resources, controls on development, etc. – their histories, styles, and assumptions can put them at odds with each other. With my colleague Roberto Chene, a Native New Mexican, I have designed and facilitated workshops for environmental activists and land-based community members to understand the specifics of this complex relationship and explore the potential for working together.
Lucy is profiled in "Public Dispute Mediators: Profiles of 15 Distinguished Careers," a publication of the MIT Consensus Building Institute.
Lucy was recently awarded the Sharon Pickett Award by the Association for Conflict Resolution.