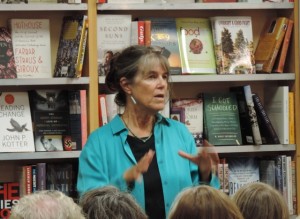 Recently I have begun "appearing" as a guest lecturer by Skype or Webex in classes around the country. The undergraduate and graduate courses may be in conflict resolution, mediation, communications, natural resource policy, environmental management, or many more. This is a very cost-effective way to bring a taste of real-life conflict resolution into the classroom – a way to supplement textbooks with stories from the trenches. I enjoy the dialogue with students and am happy to tailor my thoughts to particular challenges appropriate for the class. The lectures are lively, engaging, informal and hopefully provocative – very un-lecture-like.
Please contact me if you are interested in learning more.
My publisher Island Press is happy to offer discounts on "Common Ground on Hostile Turf: Stories from an Environmental Mediator" for any class.
You can contact Island Press through www.islandpress.org
" With all sincerity and zero attempt to flatter you, I
heard the best feedback I have ever had with any guest speaker in that class over the past 6 years! … this is more
than just another successful guest speaking gig, I think you hit a
chord with them and now you have a fan club."

Leah Wing, Professor and Co-Director, National Center for Technology and Dispute Resolution,
University of Massachusetts at Amherst