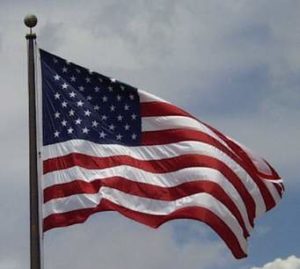 My mother was born in 1914 and was raised in between the wars to love the American flag. She remembered fondly parades on the Fourth of July and other occasions where the flag was carried with loving pride. She was an activist in the 60s, and critical as she was of our government for the Vietnam War and for civil rights abuses, she hated to see the flag defiled. She always saw it as a beautiful symbol of our best intentions and held that affection for it through protests, marches and demonstrations.
From a generation younger, I missed out on that innocence. Burning the flag, your draft card, your bra – it all seemed fair game to me.  For me the flag came to represent a blind and heartless nationalism. In fact, like many of my kind, I chose not to display a flag on the Fourth of July, or any other time. It seemed to have been high jacked by "the other side," or more accurately, I abandoned it and let them have it.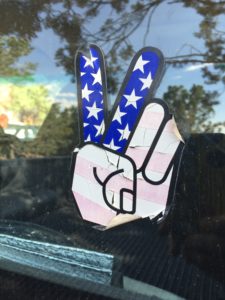 My husband, a Vietnam veteran, has hung onto the flag, refusing to let it become a pawn in the "us versus them" battle. He realized after a few months of combat, that he and the others were not there to defend democracy but to support an unpopular government.  Like so many in every war, he fought for his fellow Marines and to survive until his tour was up. Angry as he was at the US government for the lies it perpetrated to justify that war, he never gave up on the flag and wears a flag decal on the back window of his truck.
Read More