At the exact moment that I decided to get a booster, so did everyone else in Santa Fe. Just as happened with the first and second vaccines, I hit the market at the peak and was shut out everywhere I tried. So, this time I opted to make an appointment in Las Vegas, NM, about an hour drive east. Roberto and I arrived at the pharmacy and I took my spot in line. Eventually a pleasant woman called me into a storage room that was doubling as a shot dispensary. I sat facing stacks of toilet paper, a variety of walkers, and cartons of medical supplies. She asked which arm, I said "left, please," and rolled up my sleeve. As she squeezed my upper arm for the shot, I turned my head and looked away. I felt the alcohol swipe and prepared myself for the jab.
Almost immediately she let go of my arm. I whirled around. I had felt nothing, not a breaking of the skin, not the flow of the vaccine, nothing. I looked at my arm, no band aid, no prick mark from a needle. "What? You didn't do it?" I stammered.
She smiled. "It's done. You're good to go."
"But I felt nothing, I mean nothing, and it was so fast, too fast…" 
"Well, I must be pretty good," she said with finality, and turned away to prepare for the next non-shot.
I stumbled out into the pharmacy in a daze. I told Roberto what happened. He seemed happy for me. "But I don't think she did it!" I whispered as we left. "She couldn't have. Look, no band aid. I felt nothing, nothing at all." I made him peer at my arm to see if he could see any sign of being stuck. He confessed he saw nothing. "And I didn't have to wait 15 minutes!" I said with finality.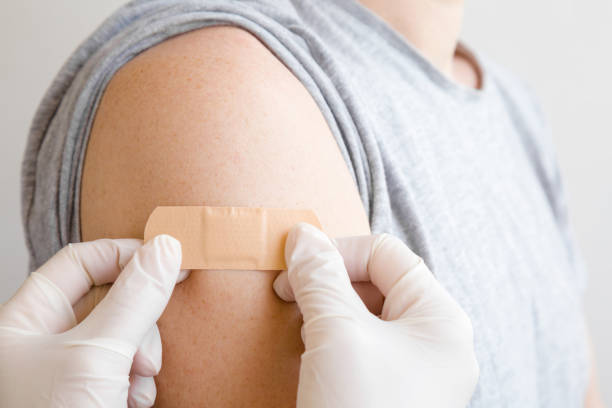 We stopped for dinner before driving home. We toasted my new booster, but I was obsessed, constantly looking at my arm for redness or swelling, waving it around to test for soreness. The waiter made unnecessary trips to the table to see why I seemed to be summoning him so energetically.
On the drive home I was muttering. "Why would she pretend to give me the vaccine and then not do it? Is she dealing in the black market, selling shots on the side?" If it were an opioid that might have made a shred of sense, but a Moderna booster? And before bed, I scrutinized again for symptoms in vain. I had had fever and aches after the first two vaccines. Surely the booster should be the same. If after 24 hours I had no reaction I was calling the pharmacy and reporting her!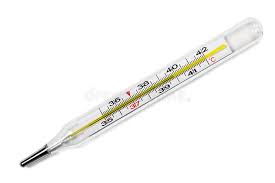 In the morning there was still no sign that I had been stuck. I looked up the number of the pharmacy, planning to call after a two hour zoom meeting. Halfway into the call, I wondered if the heat had been turned up. I slipped off my sweater. I swallowed and felt a tightness in the throat. I shifted in my chair and realized my joints were aching. I touched my arm. It was hot and painful!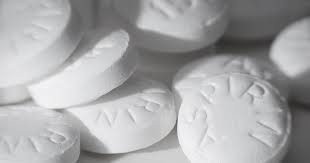 It's funny to look back on, but it's also unsettling. This was not the "me" I am used to – trusting, patient, reasonable. I had flipped out. I had lost it.
And I am not alone. I see those around me, friends and strangers, losing it. Emotions are right on the surface, ready to be triggered. I saw a man throw his bag of groceries at a car that was parking too close to his. A friend confessed that she burst into tears when a traffic light turned yellow. She guessed she just needed to cry about something although she didn't know what. Whether at the grocery store, the pick-up counter, the gas station or on the zoom screen, many are tense, distracted, minds elsewhere. The holiday season probably doesn't help, but it's deeper than that. I think it's the unrelenting anxiety everywhere, always, about the virus, about the climate, about schools, about jobs, about politics, about guns, about trials, about melting icebergs…. I won't go on.
A friend's daughter is a junior high teacher. The other day the school was locked down after a drive-by shooting right in front of the pickup area. It happened just after the dismissal bell had rung but before students were released. Many of them flipped out, shoved the teacher aside and ran out of the school. They could not stand to hear that bell, have that promise of release and then be hit with a lock down – no matter the risk. We hear stories of students losing it all over the country. They seem to be the most vulnerable. But the rest of us are feeling it, too.
Maybe in response to this epidemic of flipping out, there are those who seem to be making a point to show kindness.  Yesterday at a very busy store I heard over and over strangers negotiating places in the checkout line with such consideration. "Go ahead. You only have a couple things. I've got a lot." "It's ok, go ahead. I'm not in a hurry." Or in answer to "Are you in line?" "Yes, I am…. thank you for asking."
As we enter this season and move into a new year, may we all have minimum moments of flipping out, and maximum moments of human connection.