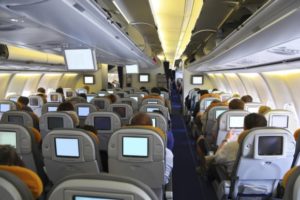 Imagine you are on a plane waiting to take off for Louisville. It is 5:00 pm and as instructed you have your seat belt buckled. The plane should have taken off 20 minutes ago and you are getting irritated.
A woman in an airline uniform stands at the front of the plane and speaks into the loud speaker.
"Good evening everyone. I am Sonia the booking agent for this flight. You may have seen me at the counter when you boarded. I want to apologize for the delay and explain to you what is happening. As you can see, this flight is completely full. Every seat is taken. We want to get you to Louisville just as soon as we can, but we have a problem. There are four crew members who need to get to Louisville tonight. If they don't get there two early morning flights tomorrow will have to be cancelled and there will be a lot of disappointed travelers.
"I know you are thinking 'why didn't you think about his earlier? Why are you waiting til the last minute?' and you're right. We made a mistake and neglected to find available seats on earlier planes. This is not your problem, it's ours. But I am hoping that you can help us out. Maybe some of you are able to delay your arrival in Louisville until our flight tomorrow at 11:00 am. If you are willing to do that and give up your seat to one of the crew we can try to make it up to you. We can give you $1,000 in cash, and put you up in the Hyatt Regency next to the airport and give you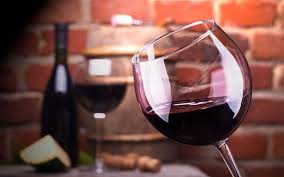 vouchers for dinner and breakfast, vouchers for any food or beverage you choose from any of the hotels restaurants, including the exclusive Sky Tower – that's the rotating restaurant at the top of the hotel. We know this is a big inconvenience, but we are hoping that four of you will be willing to help us out.  Please push your button if you are interested. We really appreciate it and promise to get you and your luggage off the plane quickly. Thank you everyone very much for your patience and again I apologize for the delay."
Of course everyone knows this scenario. It was all over the news a couple of weeks ago. The photos and footage of the man being dragged from the plane was only the beginning. The airline is facing enormous lawsuits from the man and probably from other passengers who were traumatized by the unfolding drama.
But before I go further, just tell me if you were groping for the button to push, hoping to be one of the lucky ones. My guess is you were. I gave this speech at the beginning of a training in alliance-building that I gave recently and every hand in the room shot up, ready for that dinner, the bottle of wine, the cash in the pocket and the 900 thread count sheets on that king size bed.
Bringing them back to the reality of the classroom, I asked them their reaction to the booking agent's plea. Here is what I heard:
"I understood the problem the airline had. She was clear and honest about it."
"When she asked for me to help, I wanted to, even before she offered that juicy package."
"She apologized and said it was their fault. That impressed me."
"It was a great deal! I couldn't pass it up."
(Only one person confessed that he would have pushed her to see how high that cash amount could go, but it was clear that there were plenty in the room who were ready to snap up the deal and he would have been left in the cold.)
I think the exercise tells us all we need to know about forming alliances.
If you have a problem and need an ally, say it clearly and honestly. "This is my problem….and I am hoping you can help."
If you don't already know, find out what that person or group needs. You're asking for their help and you need to offer something of value in return. Don't expect them to jump on your bandwagon just because you want them to.
If you have made mistakes, caused offense, done damage, admit it and apologize.
If you're interested in more guidance on forming alliances and coalitions, for whatever cause, you can see the outline for the class by clicking below: