"2.5 million dollars! You've got to be kidding!" I could hear my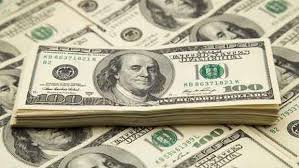 husband on the phone in the kitchen. I jumped out of my desk chair and hustled in to see what was going. Yes, "hustle" is the operative word.
"Wait I have to tell my wife. Lucy! We just won 2.5 million dollars!" I looked at his face. He was having a good time. I looked at the number on his cell phone display screen, It was an 876 area code. Kingston, Jamaica. "She is so excited!"  I leaned toward his phone, now on speaker, and made excited noises.
A slightly accented voice on the other end said that all we had to do was send $500 to a charity via Western Union, and he would make sure that the money was on its way to us immediately. "And," he added, as if this was just because we were such nice people, "you will also receive a 2016 Mercedes Benz, a gold one!" I made swooning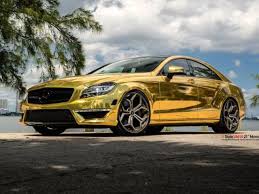 noises, and Roberto ratcheted up his excitement and disbelief. "Yes, yes, my friend," our benefactor went on, "The car will come to you tomorrow on a UPS truck, and the driver will also have the check for 2.5 million dollars, and he will take you to the bank so you can deposit it."
My husband pressed him on details.
Q:        How did we get so lucky?
A:        You paid your utility bills on time
Q:        But I don't pay any utility bills. They are all in my wife's name.
A:        [slight pause]  Ah, but you buy gasoline at the gas station, don't you? That's it.
Q:        [my husband, moving on]  What is the charity that we will be donating to?
A:        Oh, it is for poor children.
Q:        Where are they?
A:        All over the world.
Q:        And who are you working for? Who is your boss?
A:        I work for the government.
Q:        The US government?
A:        Yes
Q:        What agency?
A:        The FBI
Q:        The Federal Bureau of Investigation?
A;        Yes, sir.
The caller skillfully diverted the conversation to the $500 donation. We should take the money to Western Union and send it to a banker named Jermaine Cunningham, W.I. Jamaica, Flamouthe. He would call us later to get the tracking number from us. Roberto called Western Union and determined that a tracking number has 10 digits and wrote one down for the man in Jamaica.
When the call came it was from area code 212, New York City. Interesting. It was the same voice but pitched higher and identifying himself as Gloria Billward. We said we just couldn't understand him and he quickly lowered his voice to normal but maintained that he was still Gloria. We could have gone down that road of questioning, but thought better of it. Roberto gave Gloria the tracking number and she said that the UPS truck was already on its way from Nevada with our car and our money.
"But does the truck have our address?" Roberto anxiously asked.
"Oh, yes, you are in Santa Fe."
"But what is our address?" And as he pressed Gloria she/he finally said it was 126, just 126. "Oh, but this is a disaster! That is not our address. Let me give it to you," and Roberto gave the address of the Attorney General in Santa Fe, making sure that Gloria had it all spelled right.
Of course, we received many more calls – to repeat that tracking number, to assure us everything was on the "up and up," and to chat about our ages and who we would designate our beneficiary. And there was a call from Hakim Smith (the same voice) who said he was driving the UPS truck and would be there in 15 hours and 6 minutes.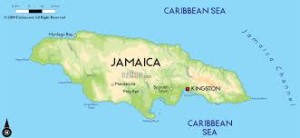 Of course, because they never got the $500, a Mr. Alex Jordan, Gloria's assistant called in the same voice as all the calls and said that there had been an unfortunate mix up and that we would need to go back to Western Union to change the name and address on the money. This time it was to go to Veronica Levy at a different bank in Jamaica. At this point, I decided to make a feminist pitch. "Mr. Jordan," I began, "I am so excited to hear that a woman is in such a high position in this Jamaican bank. Do you know that when I was young, it was impossible for a woman to be a banker. Why, in the old days….." and I went on and on until he finally wrestled the conversation back.
"Yes, my friend, that is very fine, very fine. Now I want you to know that everything is on the up and up and that when you go to Western Union and send the money to Mrs. Levy you should call me back."
We assured him we would, did a little gardening, and gave him a ring. This time Roberto was really upset. "Western Union said we couldn't get our money back. Now we have lost it. What are you going to do?"  Mr. Jordan assured us that he would call Western Union and straighten it out, and sure enough in a few minutes we received a call. It was our friend, posing as a Western Union employee telling us not to worry, everything would be all right.
You can imagine the ensuing calls: Roberto increasingly upset over the lost money, Gloria/Mr. Jordan/Hakim Smith increasingly convoluted in their answers. The caller also became more and more friendly, at one point saying "I love you, my friend," after we had thanked him for all his help.
We knew our game would have to end at some point. Roberto had been indicating ill health, and on one call his level of agitation became so high that he feigned a heart attack, gasped for breath and hung up. He didn't answer the calls from Jamaica for 3 days until he was ready for his final act.
In an altered and abrupt voice, "Hello. Who's calling on my father's phone? This is his son." As Gloria began to explain that another trip to Western Union was necessary, "Steven" the fictitious son, said that his father had died and became very angry. Gloria spluttered that she had tried to call 911 when she heard him failing on the phone, but there was this matter with Western Union, at which point "Steven" exploded and said to never call again, adding that he was a lawyer.
We never got another call.
I have mixed feelings about our role. We played along because we were curious about how these scams work. It was fun to pull a scam on the scammer and we had a lot of laughs at the caller's expense. But I am kind of glad I don't believe in Karma. I would hate to end up in the same place as Gloria.
The point is, however, that there are many, many people, mostly old, frail and frightened, who fall for this. I went on the Federal Trade Commission website and read the comments, hundreds and hundreds of them, describing exactly the same 876 Jamaica scam, sometimes with a red Mercedes, sometimes 5 million dollars,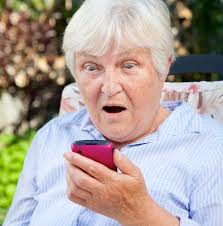 sometimes different names and different numbers. People's mothers, fathers, grandparents had lost everything and it is not retrievable because according to the FTC it originates in Jamaica.
So, please don't let your vulnerable friends and relatives pick up those 876 area code calls…and if you decide to indulge yourself, ask for Gloria.