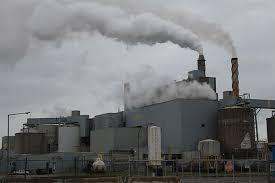 I facilitated a meeting recently in a community that had been damaged by a major polluter. Land and water were contaminated and local activists were coming together to push for cleanup from state and federal agencies. Some organizations had filed lawsuits that were making their way, slowly and expensively, through the court system. Others had been organizing events to spread information about the contamination and build lobbying support in the legislature. Some were working with junior and senior high school students in hopes that they would take up the cause and hopefully see results in their lifetimes.
The conversation focused on the litigation. Lawyers presented updates: more money was needed, it would take more time, the outcome was uncertain. They asked for continued support of the legal remedies. "We can't give up now." "This is the way to force a cleanup." "We need to bring justice to the community." No one doubted the commitment, and often sacrifice, of these public interest attorneys.
Finally, a leader of a neighboring Native American community spoke. She was old, she said, and tired of the fight. She had been in the center of it for a long time, raising money in small amounts to support the lawsuits, organizing protests and making placards, testifying at the legislature and speaking with congressional delegations who came to visit. She was grateful for younger generations who were coming forward to take her place. She would be there to encourage them and pass on the lessons she had learned.
But, she said, for her the fight was over. She was exhausted physically and spiritually, and was withdrawing from the litigious world. "I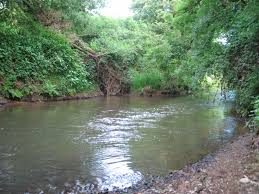 need to listen to the land and water," she explained. "The nature around us can feed our souls with energy. The resources may be damaged but they can still sustain us, and we can help heal them with our attention and our prayers. I want to take time to be with the water, sit by the river, till my field. This is how I can care for the water, maybe even heal her. I want to plant corn and watch the water flow through the ditch. This is who I am as a Native person and this is what I do."
She ended by saying that this was a sustainable strategy for restoring the environment, one that could actually nourish the community instead of draining it. "Sharing stories from our lives and from our culture,  can provide healing for ourselves, our neighbors and even our natural resources," she said.
For me, her story had already opened my heart and mind. I saw that there is a field of battle that is predominantly White, litigious, expensive, and complex. Yes, the payoff can be great. A victory can mandate cleanup. The cleanup may happen, or not, sooner, or probably later. She was not saying "drop the lawsuits." She hoped they would have success in mandating cleanup. She was simply reminding us that there are other ways to care for the natural resources, other fields — not of battle, but of healing — and hers was a field of corn. We should each find our own strategy that nourishes, not exhausts, us. We should each tell our own story, relate to the land and water and wildlife in our own way. The results may surprise us, she said with a smile.