Well, I finally figured it out.… as I found myself flipping channels from the PBS NewsHour, which I have watched for decades, to Jeopardy.
It's always been a joke, hasn't it? Your grandparents sitting in front of the TV, in a rocker or perched on the edge of a sofa, peering intently at the screen, trying to figure out the answer before the young whippersnapper blurts it out. "Oh, well," we younger folk would say, "they're happy, just watching Jeopardy and Wheel of Fortune," implying that in those golden years, at such an irrelevant age, they might as well check out of the real world. But it was hard to accept, hard not to be critical. This person we knew to be vibrant and energetic, engaged in the world was satisfied just sitting in front of Jeopardy? Where was that outrage at the newest mass shooting, the latest tragedy in Ukraine, or the unstoppable melting glacier? What a shame, we would say to ourselves. They just don't care anymore.
Actually, I now—in my golden years — realize that's not true. I care immensely. I'm just worn out. My work involves trying to help people who are in conflict find a solution by working together. Many are under great stress, carrying trauma of all kinds, perhaps suffering ill health, severe economic impacts, maybe even facing the loss of a centuries old culture. Their worlds are threatened and I want desperately to help them find the best possible outcome. I carry their pain, their fear, their exhaustion with me, and it's cumulative. Over the decades I have had dozens and dozens of cases, with hundreds and hundreds of people struggling in dire situations. Many of them I can still see and hear vividly. They taught me how to listen, to respect, to value, to show compassion. Whether community members or government lawyers or environmental activists they gave me powerful stories that stay with me. I treasure all those experiences and stories, but they come with a price. I cannot tolerate knowing everything that is out there in the news for me to know. It's just too much.
And so, I settle down dutifully to watch PBS NewsHour, remote in hand. My finger is poised to hit the button that will take me away to the land of Jeopardy. It used to be I could handle most of the nightly news. Occasionally a story about suffering children or animals would send me to the kitchen to putter for a few minutes until the danger had passed. I would return and sit through a report from Ukraine, an interview with an expert talking about skyrocketing teen suicides, or a clip of a tirade by a January 6 patriot. But in recent months, as I have aged and the world has deteriorated, I am much more button-happy. Almost anything sends me over the edge and I make an instant escape to Jeopardy. When there's a commercial break, I return to the NewsHour, where I try again to be informed and aware.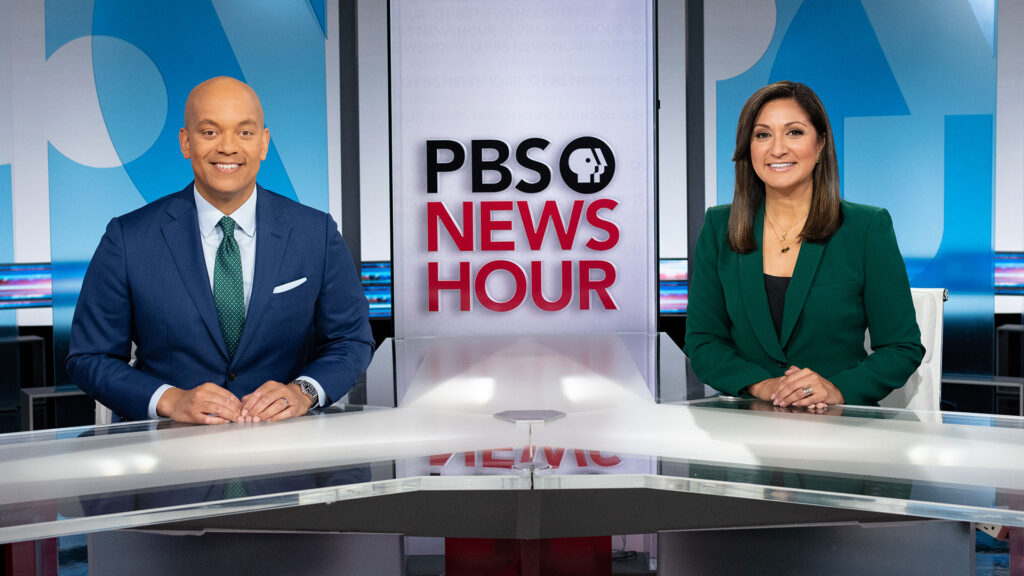 Maybe I will get lucky and it will be a segment on a retreat center for Native American artists, where they can spend time in nature, in the studio, with each other, creating powerful works. Or maybe it will be a report from a public school in New York City where I see smiling, confident, eager kids in the hands of a remarkable teacher, doing something utterly amazing – learning how to take charge of their lives in positive, productive, fun ways. Then I will let my finger relax for a few minutes.
There is good news out there and I'm grateful for it. I bless those working for good. I mustn't forget there is this alternate universe to the one that dominates the news stream, a universe where good people have the energy and drive to make change and improve lives.
And I have a bit of advice for them: Imagine you have two containers – pots, baskets, boxes, cans, whatever you choose – inside of you. One is filling with stress, from work, from life, from the news. The other should be filling with an equal amount of release, relaxation, fun, comfort, whatever will help you counter the stress. Check the levels every day and try to even them out. If you have more joy than stress, don't do a thing!
Excuse me, I need to go take the bread out of the oven. The smell is divine. This is what I put in my basket for today. And if you're thinking what a noble, nourishing thing to do, think again. Before that wonderful aroma, there was the kneading part, a rhythmic, pleasing exercise….but sometimes my basket needs a bit of fury and outrage to even things out, and then I knead the hell out of that dough!