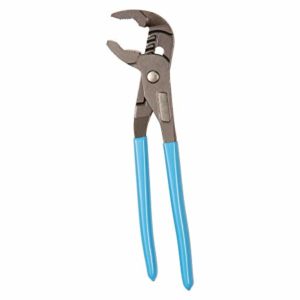 I'm not saying I didn't take him seriously, but when Roberto stood up and declared that he was going to his shop to get a pair of curved pliers so he could pull out his tooth…I took notice. He had been pretty stoic for a few days, until he snapped. It was unbearable. We found some oxycodone (expired in 2012) in the medicine drawer and that seemed like an excellent alternative to pulling the tooth out with whatever was handy on his workbench. It worked wonders and kept him relatively pain free, or at least oblivious, over the weekend. On Monday he called the VA dental clinic and declared himself an emergency and was told to come in first thing Tuesday morning as a walk-in.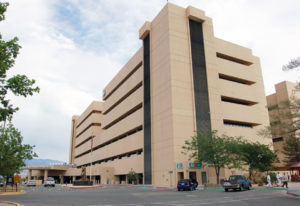 The VA Medical Center in Albuquerque is an hour away, so we got up extra early and, coffee in hand, I drove us to the promised land of tooth pain relief. It is a huge facility, and the moment you walk in the door it is clear that this is a place serving veterans with all kinds of needs, physical and emotional. Roberto, a combat Marine in Vietnam, says that visiting the VA is kind of unsettling for him, bringing up memories he would prefer to leave untapped. More on my reaction below.
We found our way to the dental floor and signed in. A super friendly and sympathetic young man at the reception desk listened to Roberto and observed that one side of his jaw was a little swollen, very observant, I thought, for a receptionist. He explained that Roberto would have to wait since they were really busy with those who had appointments, but that they would get to him as soon as they could. He checked on us periodically, reassuring Roberto that it wouldn't be long.  We settled down in the waiting area, watching those with appointments come and go. Most patients were men of the Vietnam era, a few younger, a few older. And one young woman, a sign of the changing face of the armed services. We had been there almost two hours and the oxycodone was beginning to wear off, when Roberto was called and ushered into the tooth extraction suite.
As I sat among the other partners and spouses I felt a deep camaraderie. I knew no one, but I knew something of their experiences. We chatted in the waiting area, talking about dogs and restaurants and grandchildren. One showed me the book she was reading about how to deal with anxiety and we had a chuckle about how that was probably not going to happen for us. We read magazines, glancing up to see if one of our mates was returning. There was a calmness and patience about them, a commitment, a love that I recognized. We were members of the same club, just as our spouses were fellow service men. We had an understanding of each other, a bond we knew intimately. I was moved by my time shared with these women.
An hour later Roberto emerged minus the tooth. With a lopsided smile he profusely thanked the dentist, Dr. Greg Buerschen, who to our surprise turned out to be that nice young man who had checked us in. It was a great experience, Roberto said, such a skilled and kind dentist and his warm and gentle assistant, Winona Dan. We picked up a prescription for a more appropriate pain medication,  and then we were on our way home. For all their bad press, the VA came through…for both of us. I thought about those women, my fellow club members, and sent them warm wishes, as they, too, returned home with their loved ones.